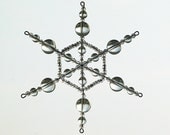 Last but by no means least of the CAVETSY team leaders is Shirley. Shirley is a jewellery designer maker and has been selling her lovely work as Ffigys Designs on etsy and beyond for several years now. Her work is colourful and fun, and sure to make you smile 🙂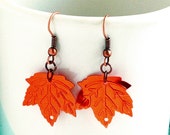 A life long crafter Shirley has tried her hand at lots of different techniques and crafts since she first learnt to knit at 4 and embroider at 7! While she now focuses on jewellery, you can clearly see the influence of the textile based work she started with, and she's always up for learning a new skill and trying a new craft.
My favourite pieces of her work are her beautiful Kumihimo bracelets, I've tried this technique and I just don't have the patience nor the knack. She pulls it off beautifully! And while her photos are beautiful, having seen her work offline I have to say the photos don't do her work justice, the weight and they way her kumihimo necklaces for example, hang is truly lovely.
Shirley was one of the first to get involved in the CAVETSY team back in April/May, she stepped right up and offered to help, when I was in a panicked fluster and she's been a great help since. She took on the unenviable job of Treasurer, dealing with the bank and making sure we stayed on budget, truly herculean tasks!
So thank you so much for your help Shirley, we'd have been lost without you!
Thank you 🙂