The second in our series of meet the makers is retired CAVETSY Team Leader Kath Grimmit of The Power of Greyskull.
Can you tell us a little about what you do? 
We design and make bespoke sportswear.
How did you get started? 
I was a fashion designer once upon a time ago. A love for sports and fashion came together to form The Power of Greyskull

Where are you from? 
I am from Penarth. I ran away to Leeds and China for a bit but I came home in the end. I came back for the welshcakes.
What's your favourite part of what you do? 
Being able to make other people happy with our crazy designs. You want your pets on leggings, we can do that. Avocados? No problem. Who else gets to say they put fruit on leggings for a living?!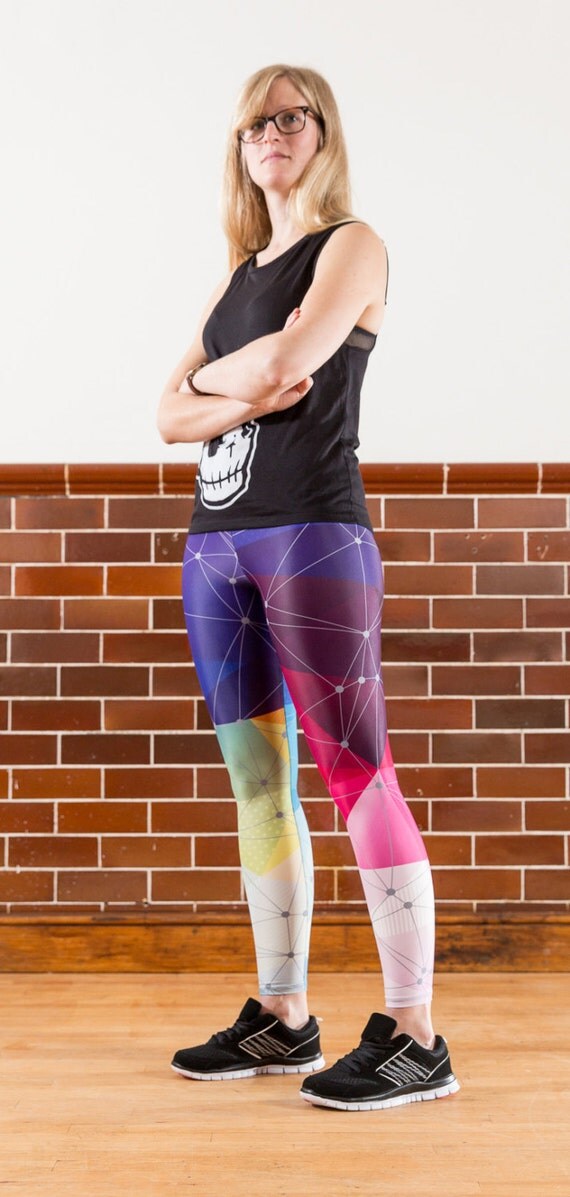 What's your favourite item to make? 
My constellation leggings are my favourite. They are different colours on each leg and they make any day a good day when you're in these 🙂 
What inspires you? 
LITERALLY EVERYTHING
What was your proudest moment? 
I recently got my own studio that wasn't at home & employed a full time person!
If you could pass any law what would it be? 
To make Hogwarts a real place
If you won a million pounds what would you do? 
Go on an AMAZING holiday, buy a house, carry on as things are.
You can find Kath on Etsy at any time, and of course she will be with us at Tramshed on the 4th of December with her amazing makes!